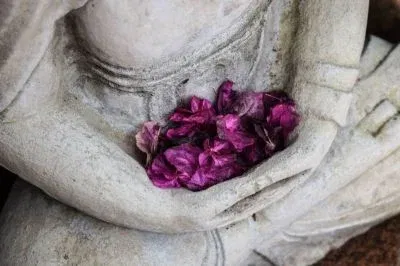 Dize's "
Full Moon Initiative
":
Providing women and girls from less privileged backgrounds with menstrual cups
🌷💗
🌕 🕉 🌷 🕉 🙏🏻
Get a yoga class and the knowledge that a girl or woman will receive Education and a "MyownCup"!
What is a "MyownCup" menstrual cup?
A zero-waste menstrual hygiene product & a 5-year solution to END PERIOD POVERTY.
Cost-effective => reusable for up to 5 years
Eco-friendly with zero waste to landfill
Hypoallergenic and Biocompatible (not associated with Toxic Shock Syndrome)
Reliable and Comfortable (can be worn up to 12h at a time, safe to wear overnight)
Suitable for swimming & other sports
Easy to clean and sterilise
"Invisible"
Made in South Africa
The virgin material is 100% medical grade silicone, non-absorbent and does not contain any plastics, proteins, PVC, latex, bleach, deodorant or absorbing gels.
---
Dize, 1st October 2020:
"
I started this initiative in November last year, excited that it was something practical that will have both a positive social and environmental impact. At first the idea was to provide school going girls with the menstrual cups.
The project has now evolved to providing as many women as possible from low to no income homes with the cups.
On or close to the full moon, I lead a class where the proceeds go to the initiative.
"My own cup", a menstrual cup manufacturer in South Africa is supporting this cause allowing the initiative to purchase cups at their special project price. As we get money in, we continue to purchase more cups. So this is an ongoing project to reach more and more women over time.
At the beginning of the year together with "Yoga 4 Alex" we did a workshop with a wonderful group of young people and handed out our first lot of menstrual cups. The feedback has been very positive, with most girls using them and those who didn't giving to a friend or family member who is using it.
This month I handed out to Anna and Dorcus from Limpopo who are taking it to the community around the Waterberg area where they believe many women will greatly benefit. They also told me that around the locations there are often dirty sanitary towels around the streets, whether from dogs pulling them out of rubbish heaps or women not having the ability to properly dispose of them. They are excited at the idea that if we get enough women using the cups this will not be such an issue anymore.
For now this project is based in South Africa, but who knows how it may grow in the future!
"
---
If you would like to contribute, you may:
participate in one of the specific yoga classes based on donations for the Full Moon Initiative
make a donation via EFT
Bank details (
for the Full Moon Initiative only
):
Bank: Capitec
Branch code: 470010
Name: Full Moon
Acc no: 121 868 2963
Ref: "your name_class date" (
e.g. Ana_19Nov
)
For other way of payment, please contact us.
To buy menstrual cups, please contact us.
🌕 🕉 🌷 🕉 🙏🏻